YOU HAVE BEEN GIVEN

DIVINE SUCCESS

You are forever righteous in Christ and
forgiven of all your sins. God accepts you,
He approves of you, and He loves you unconditionally.
There are so many people who have yet to grasp the truth of their righteousness. They are still trying to earn God's favor and qualify for His forgiveness.
But the beauty of the Gospel is that Jesus did the work that we could never do. His sacrifice on the cross satisfied God's wrath and fulfilled the law.
You are forever righteous, not because of anything you have done, but because of the finished work of Jesus.
Knowing and believing that is the beginning of walking in wisdom. I'm talking about a wisdom that releases God's healing, strength, and supply for all you practical needs.
This wisdom is sakai in the Hebrew. The Bible says in Joshua 1:8 that when you meditate on God's Word, He will "make your way prosperous, and then you will have good success." Good success is the word is the word sakai. When you have sakai, you have the wisdom that leads to good success in all that you touch and do. And it's a success that starts with knowing you are forgiven of all your sins and are righteous in Christ.
Marriages break down, careers falter, lives are filled with stress when we live without wisdom.

If you want to see
turn around in any
area of your life, ask
God for His wisdom.

When people think of wisdom, they often think it is about making a smart decision or coming up with a creative strategy. Those things can come from wisdom, but real wisdom is so much more.
For example, I heard a story about aa woman who showed up for a church service a few minutes late and needed an usher to help her find a seat. When asked where she wanted to sit, she requested the front row.
"Oh, no ma'am," the usher said. "You don't want to sit in the front row." The woman asked why the front row was a bad choice? The usher replied, "Becasue the pastor is very boring."
"Do you know who I am?" this woman asked. "I am the pastor's mother."
The usher asked in return, "Do you know who I am?" The woman said, "No." And the usher quickly turned and ran away.
That's a funny story that demonstrates it may have been a smart choice for that usher to run, but he certainly wasn't operating in real wisdom in that situation.
The wisdom that God wants to give you is more than good strategies or smart choices . . . or knowing when to run.
It is what causes you to see things others don't and to do things that end up in good success even if you aren't the smartest, most able, or most experienced.
And as we have read in Joshua 1:8, the key to walking in sakai is meditating upon His Word. When you meditate upon His word or grace, on how you've been forgiven and made the righteousness of God in Christ--that's what imparts sakai. That's what gives you the wisdom to succeed.

God's wisdom is the
foundation for every
part of your life and
brings divine success.

And when you know you have perfect standing in Christ, yyou'll be bold to ask God for His wisdom every day. There is no limit to God's supply. He loves when you ask Him to bless you.
When Solomon was a young man, God appeared to him in a dream at Gibeon and said, "Ask! What shall I give you?" (1 Kings 3:5) Now, I want to show you how humble Solomon was. He told God:


". . . I am a little child; I do not
know how to go aut or come in.
And Your servant is in the midst of
Your people whom You have chosen,
a great people, too numerous or counted.
Therefore give to Your servant an
understanding heart to judge Your
people, that I may discern between
good and evil. For who is able to
judge this great people of Yours?"


(1 Kings 3:7-9)

Solomon said that he was like a little child who did not even know how to go out or come in, let alone rule God's people. He was humble enough to see his need for God's wisdom and to ask Him for it. The Bible says in James 1:5:
"If any of you lacks wisdom . . ., let him ask of God, who gives to all liberally and without reproach, and it will be given to him.
"If any of you lacks wisdom . . ." I always see myself in this place. That is why my prayer is always, "God, give me the Spirit of wisdom and revelation in the knowledge of Christ to serve you better."
Beloved, we need God's sakai wisdom to overcome the challenges we face in life. But wisdom does not come until you see how God wants to give it to you by grace.
Righteousness, peace, joy, favor, provision, and wisdom--Jesus provide all these things with His finished work. ou can never exhaust God's supply. Just ask Him and receive them by grace through faith.
In the book of Daniel, we see that those who walk in wisdom will shine in the last days. When they understand their sins are forgiven and their acceptance before God is assured, they will be like the stars--God says they will shine forever and ever (Daniel 12:3)
This is because knowing you're forgiven and are righteous in God's sight opens the door for you to receive all the blessings you need.
In Matthew 9, people brought a paralytic man to Jesus. Verse 2 says that when Jesus saw their faith, He said to the paralytic, "Son, be of good cheer; your sins are forgiven you."
Before this man had the opportunity to confess all that he had done wrong, Jesus pronounced the forgiveness of his sin.
In the Greek, it is perfect passive tense, which is interesting because it means forgiven once and for all, it cannot be repeated.
It is the same meaning in 1 John 2 when the Bible says, "Litle children . . . your sins are forgiven for His namesake." (KJV) Once again, this means forgiven once and for all, it cannot be repeated.
When the paralytic heard and received that word from the Lord, the effect was immediate and stupendous: at Jesus' command, he jumped up and went home!

Whatever struggle
you may be facing, if
you know that you are
forgiven and accepted
first, God's unmerited
favor will follow.


Knowing our sins are forgiven once and for all is the key that leads to healing, strength, restoration, and provision for all of our needs.
I pray you receive in your heart that all of your sins are forgiven. That is the beauty of grace. Psalm 103:12 says: As far as the east is from the west, so far has He removed our transgressions from us. And Hebrews 8:12 says. . . their sins and their lawless deeds I will remember no more.
If your heavenly Father has removed your sins from you and remembers them no more, why would you hold on to them? Sakai wisdom tells you that you are forgiven and you are righteous in Christ.
When you receive the truth that you are forgiven, you can then forgive those who have hurt or offended you.
You no longer have to hold a grudge because you know God doesn't hold a grudge against you. You've been forgiven, so you are free to forgive others.
Forgiveness frees you from the bondage of bitterness. This is important because when you are bitter, you are the only one who suffers. Free yourself and forgive others--you can only do this with sakai wisdom
The greatest thing you can do is to accept that and receive with gratefulness all that Christ has provided. Health, healing, favor, provision, strength, and wisdom--they are all yours in Christ.
Begin to walk in sakai wisdom today. Put your focus on Jesus and remember that He died for your sins. All your judgment, all the punishment you deserved fell on Him instead.

Say this today: In
the Lord, I have
righteousness and
strength. I am the
very righteousness of
God in Christ Jesus.


He cried FINISHED! That means no more judgment or punishment is hanging over your head. You are justified. You are the righteousness of God in Christ forever.
No terror of night will come your way. No plague or pestilence will destroy your family. No unforeseen accident will take you by surprise because the Lord Himself blesses you and your family
The Lord make His face shine on you and be favorable toward you even as He causes you to walk in His wisdom. My you find yourself at the right place at the right time, enjoying His free favors.

Joseph Prince is the author of these words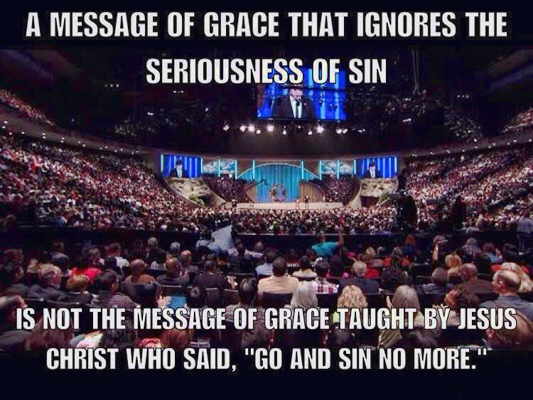 Click the Link Below to Return to the
Home page for itisbygrace2.com
Our latest Christian website.
http://www.itisbygrace2.com/
Menus for some links at itisbygrace2.com
Scroll the menu below, so it appears at
the topmost part of your window in order to see all
the links as the mouse moves over it.